Working globally on Muslim mental health
Farha Abbasi at the forefront of cultural psychiatry practices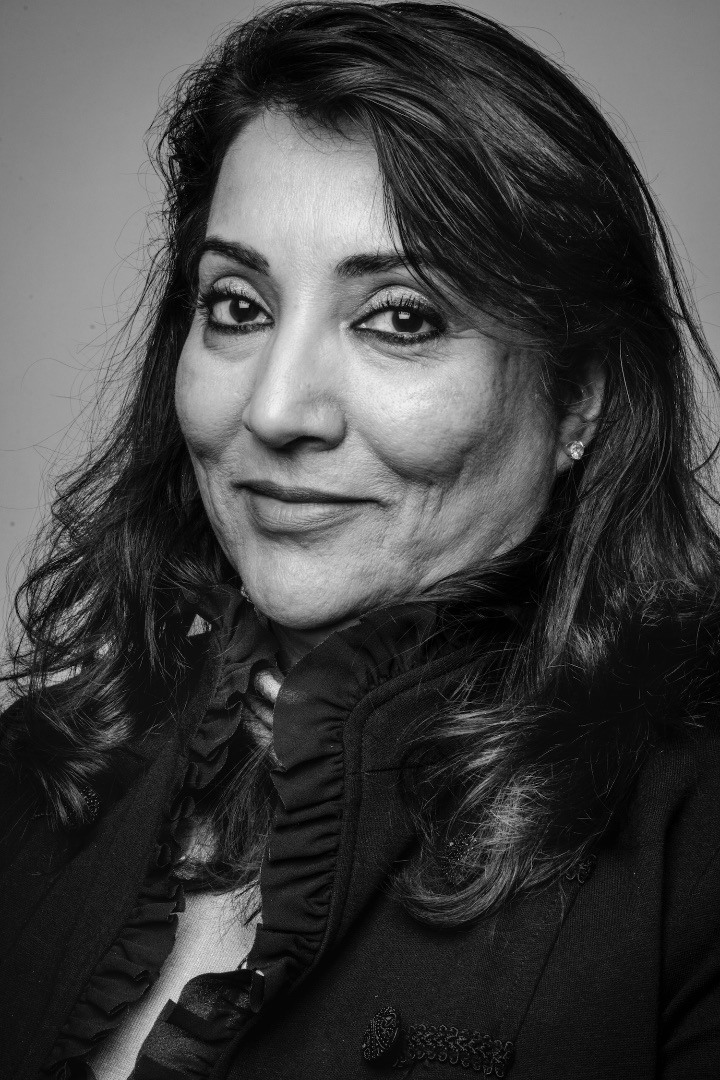 Farha Abbasi is uniquely positioned to build bridges between MSU and communities in the Muslim world. Abbasi, assistant professor in the Department of Psychiatry, has established a growing number of relationships with scholars, government officials and religious leaders through international conferences and academic collaborations in Muslim-majority countries. Her endeavor contributes to the advancement of psychiatric services and research in these countries, and also helps increase U.S. acceptance of Muslim immigrants as well as Muslims abroad.

Abbasi was born and raised in Pakistan, where she also trained as an internal medicine practitioner. Together with her three daughters, Abbasi migrated to the U.S. only a year before 9/11, and as with many Muslims in the U.S., she found that the attacks greatly shaped her life and career choices.

"My religion was being questioned, and it was very deeply disturbing because one of the reasons I moved to the United States was to get away from this extremism and chaos, and to come here and defend myself against being grouped with that extremism was very, very hard," said Abbasi. "Now when I look back—yes, possibly I went through a big phase of depression and it took me a while to accept the new environment."

Facing these challenges, but determined to resume her professional career, Abbasi grew interested in psychiatry. She was accepted for a psychiatry residency at MSU and stayed on as faculty after completing her residency in 2010. Since then, Abbasi's decade as a staff psychiatrist at MSU has given her a great deal of exposure to international graduate students, whom she believes have much to teach Americans about the different realities in the Muslim world.

"One of our biggest resources is international students. You have the whole world coming to Michigan State," she said.

Abbasi has also had first-hand exposure to the challenges many Muslims face and how U.S. and university policies impact their mental health. To help address those challenges and counter the social stigma surrounding mental health, Abbasi founded the Muslim Mental Health Conference during the second year of her residency. Now in its 13th year, the conference brings together scholars and religious leaders in order to raise awareness to the issues of mental health, as well as the psychiatric services available for members of the Muslim community.

The conference began in the U.S. before going global, with its first international event in Malaysia in July 2019, followed by an event in England in September 2019. The decision to take the conference global was made after Abbasi encountered visiting scholars who shared similar experiences regarding stigmas around psychiatry and spoke of the limited psychiatric services available in some international locations.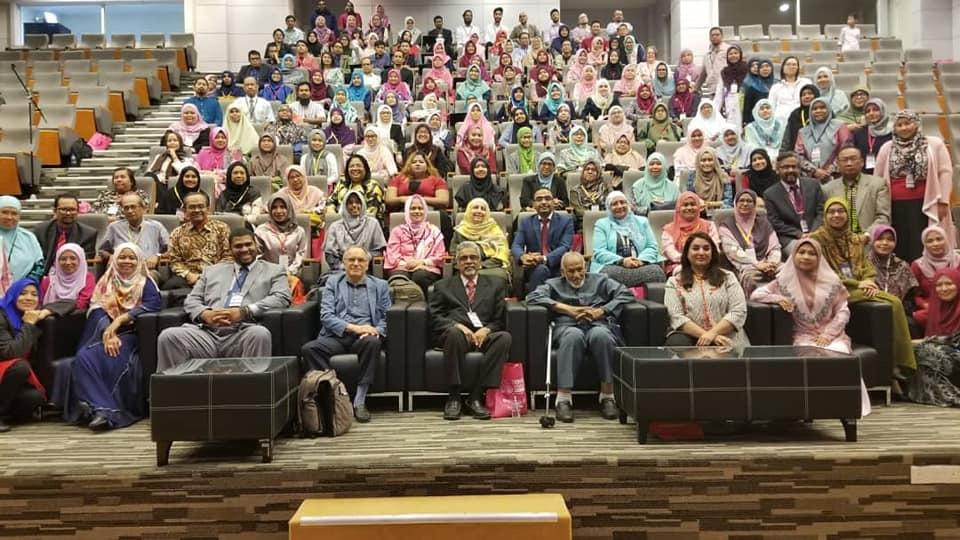 "That's when I really started working globally on these issues," said Abbasi.
Abbasi says one of the main goals of these conferences is to help spur systems of mental health support for Muslim communities, since Muslims have to deal with the disproportionate psychological impact of organized violence and the resulting displacement and psychological trauma.
"Muslims are the ones most killed by the hands of terrorists, and Muslims are the ones most killed in the war against terrorism," Abbasi said.
The conferences are helping build local infrastructure by empowering future generations of psychiatrists, social workers and therapists. For example, in Jordan, Abbasi's work led to MSU signing agreements with medical schools and universities, as well as virtual clinical presentations and training for Jordanian professionals. Abbasi has also been able to regularly meet abroad with legislators, faith leaders and university presidents, and has helped recruit students from Muslim countries to come to MSU. Abbasi has also started similar initiatives in her home country of Pakistan and is looking to extend this work in Indonesia.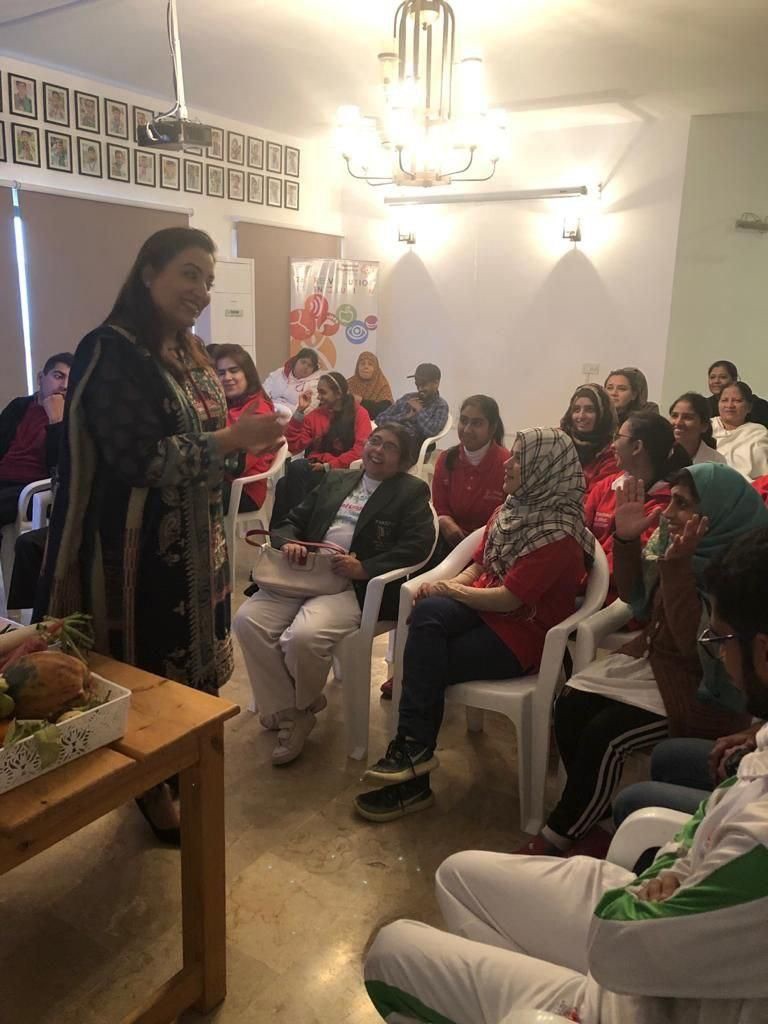 The benefits of working globally

Abbasi believes that her work engaging Muslim communities across the world also has great benefits for the U.S.

"What better way to give exposure to your own students than with these exchanges?" she said, referring to the international Muslim students she recruits to come to MSU, as well as the American students who go on to study abroad.

Abbasi also believes that the exchanges her work facilitates has the positive effect of reducing racial and religious bias.
"Islamophobia declines at MSU with the interactions between Muslim and non-Muslim students and scholars," said Abbasi, citing studies that show people usually have biases and prejudices about those groups they don't personally know.

"As soon as you meet somebody from that culture, religion, sexual orientation—when that narrative is humanized, then your prejudice is decreased," she said.

Another issue that Abbasi raises is that the U.S. needs to understand Muslims abroad as well as the issues of Muslim mental health in order to create a more cohesive society.

"A lot of Muslims in the U.S. still have ties all over the world. Not having an understanding of that leads to more problems and difficulties in integration, and we would be losing a very good opportunity to mutually grow," she said.


The potential for Michigan State University

Thanks to Abbasi´s work, Michigan State University is at the forefront of expanding services to address Muslim mental health. MSU's International Muslim Mental Conference continues to be the only event of its kind, connecting mental health experts, Muslim faith leaders and political actors from Muslim-majority countries.

Abbasi notes that MSUs profile has also increased in the countries where the conference has taken place.
"I'm very proud and fortunate that I was able to introduce Michigan State in all these countries," said Abbasi.

She also explains that there is a significant return on the resources dedicated to the Muslim Mental Health Conference, represented by the alliances the university is building with leaders in each country. As a result of this work, Abbasi believes MSU can have a global presence and become a major player in world dynamics.

For Abbasi, her work is also building is a "natural alliance" for the large Muslim population in Michigan.

"We have the resources and the knowledge to develop these programs, and the representation from many Muslim countries in our faculty and students," she said.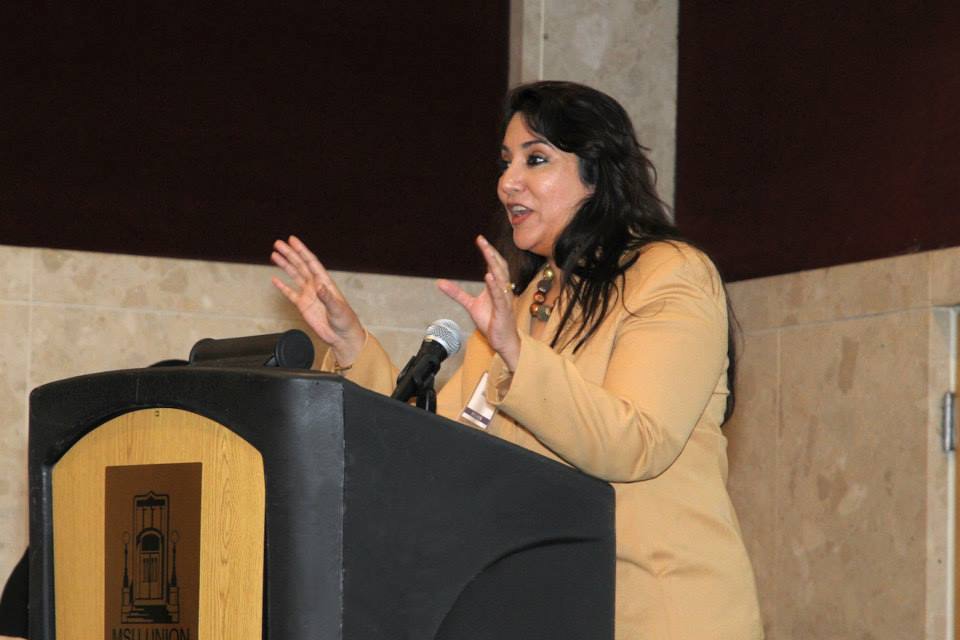 Her experiences of building these ties internationally has only deepened Abbasi´s connection to MSU.

"I take pride in my Spartan identity, it anchors me, gives me roots—I feel I have a ground to stand on," she said.

This sense of connection has to do with the support she has received from the university.

"From my own psychiatry department to medical schools to the research office, I have been really supported in all my initiatives, be it the conference, be it global or local, or any mental health initiative that I have wanted to do. I feel very empowered and encouraged—it's a pride for me to represent Michigan State wherever I go."

She also feels a connection with MSU's colors.

"It's interesting that the Pakistani colors are green and white, so maybe I've been Spartan all my life."